Summer dance camps are one of the most exciting parts about being on summer break! However, for many, it is also the first time kids are separated from their family. We understand that summer camp might be a new experience and that it might make both dancers and parents a bit uneasy. So we've compiled few tips and tricks to help put your mind at ease and to get you and your little one prepared for a fun-filled summer at camp!
1) Have A Positive Attitude
The most important part about making yourself and your camper more comfortable with summer camp is to have a positive attitude! If you don't think camp will be a positive experience for your child, neither will he/she. Remain positive, give him/her a pep up talk in the morning if the nerves kick in. You can also offer words of encouragement and remind your camper of how much fun camp is! For young campers, reminding them that attending camp is definitely something for "big boys" and "big girls" will also make a huge difference. So turn that frown upside down and head to camp with a positive mindset!
2) Share Your Own Camp Experiences!
Did you go to camp as a child? If you did, don't forget to show your pictures of yourself from when you were a camper! Explain to them how much fun you had, how many friends you made, your favorite summer camp memories, and all the neat things you learned! Your summer camp tips will excite your children for their own camp while at the same time easing their nerves!
3) Head To Camp With A Friend!
Having one of your child's friends attend summer camp with your child will comfort your camper because they will know someone as soon as they arrive to camp! Not only will this strengthen your child's current friendship because of these new and fun experiences, but it will reduce your child's anxiety significantly! (especially if your child is shy!) Having a camp buddy will help your child venture out of his/her comfort zone and help add new kids into their friendship circle!
4) Learn About The Camp!
Learning about the camp in advance will most likely ease your nerves! Go online and research the names and faces of the camp staff. You can also get a better idea of what to expect by reviewing camp videos, brochures, etc. which can all be found on the website of the summer camp your child is attending. Reading over camp safety policies or reviewing safety with the camp provider will also make you and your child feel a lot better if you're nervous about the big day!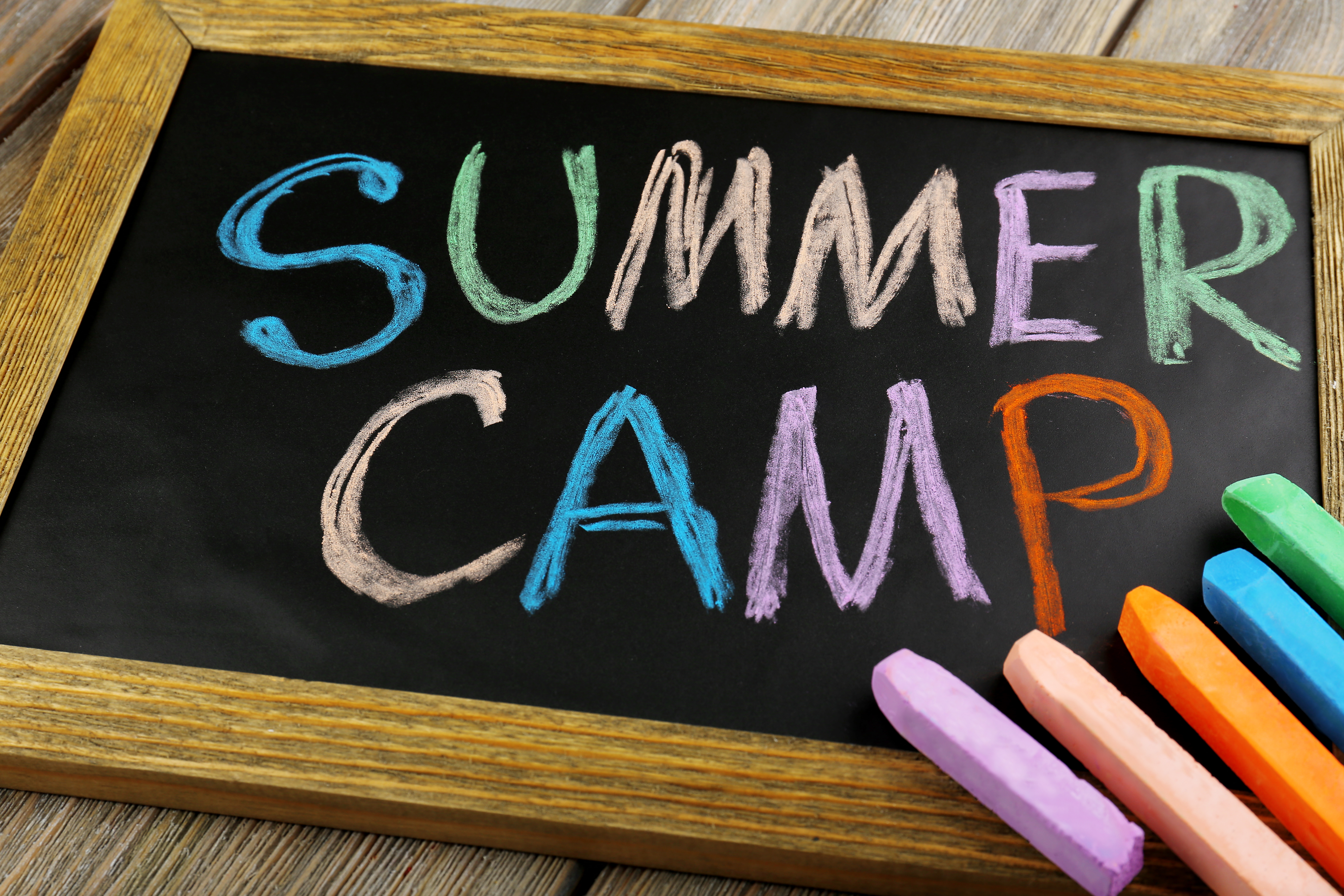 5) Packing For Camp!
We know that as a parent you might feel obligated to pack every single thing you can think of. But don't worry, you really don't need to pack too much! An extra change of clothes in a bag is always handy (just to be safe in case of accidents). Don't forget to pack healthy snacks such as fruits and veggies for breaks (nothing too sugary!). Water bottles are a must, you can even bring one reusable bottle so your child only has to carry one bottle. It'll also make their bag a bit lighter. A list of emergency contacts is important for your child to leave with the camp providers just in case of an emergency. Lastly, be sure to label everything with your child's first and last name just in case he/she loses any of their belongings!
6) Stay Composed!
Resisting the urge to tell your child over and over how much you will miss him/her will make summer camp a lot easier for you and your child. When you constantly tell them that you will miss them, it increases the risk of separation anxiety, especially when you're saying your goodbyes. Instead, recognize that it is just a few hours a day, and your child will be having so much fun so there won't be time to get homesick! Give your child a hug and a kiss and send them on their way!
7) Give Yourself Extra Time On Check-In Day!
Understand that the first day of summer camp can be a bit hectic, so allow yourself plenty of extra
time to get checked in. Make sure you arrive early to talk to the camp staff, get your child checked in, take pictures, and say your goodbyes for the day. You won't regret giving yourself plenty of time to get all of these things done without feeling rushed!
San Diego camp guide
Chicago camp guide
Local dance studios offer a variety of summer options. These summer dance camps offer music and creative movement classes, choreography, and teach kids different dance styles such as hip-hop, tap, and ballet! Start your research and be sure to get registered early because camps fill up fast! For more information and tips for summer dance camps, check out the Ultimate Guide To Prepare Your Dancer For Summer Dance Camps linked down below or leave any comments/questions down below! Secure a spot in the perfect dance summer camp for your child today!